Newest, beautiful, single women now added for week of Wednesday, 29 November, 2023 - Tuesday, 5 December, 2023
Your opportunities here are truly worldwide. Explore our site deeply to see how you can realize that!
Dating over 40: How to Earn a Younger Woman's Attention?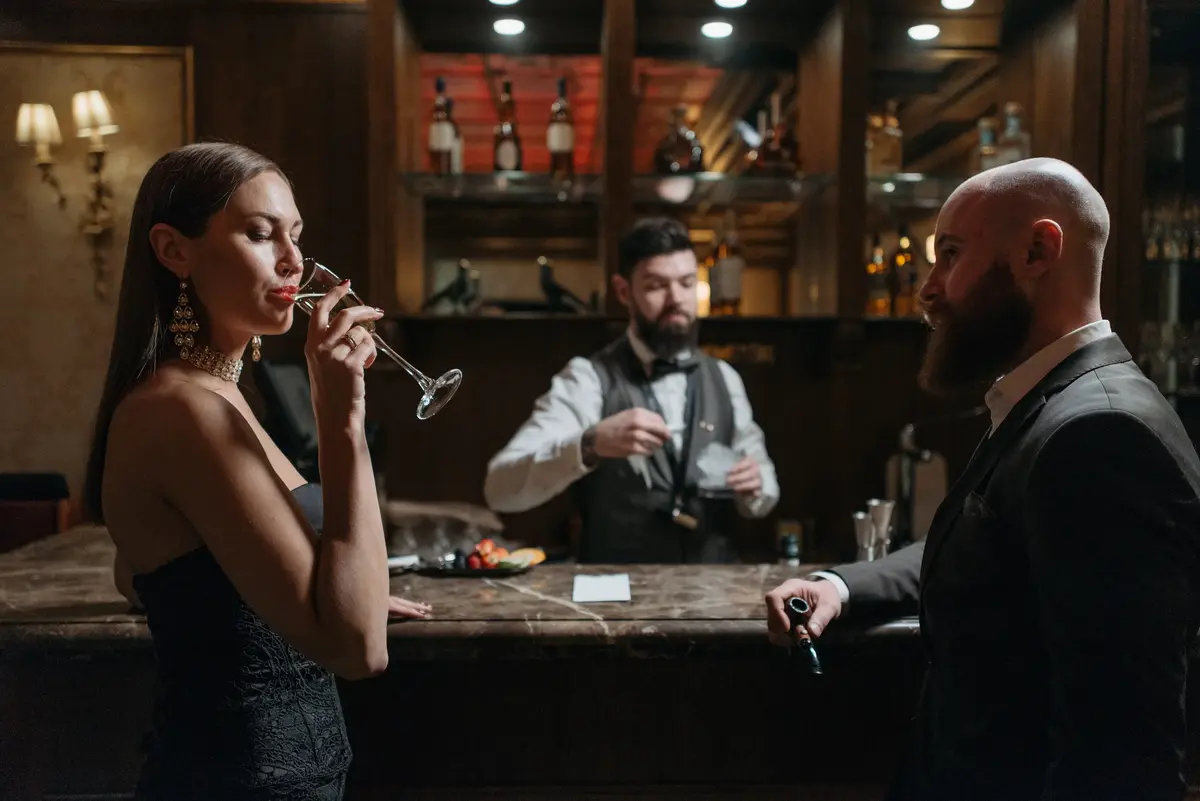 Are you looking for love while being forty-plus?
Do you want to make yourself attractive in a younger woman's eyes?
As they say, "age is just a number." If you're single and ready to mingle, it's never too late to date, no matter your age.
Research shows that age-gap relationships may not be commonly accepted due to stereotypes, but it's nothing new. It's also revealed that women are younger than their male partners across religions and regions worldwide.
The modern dating landscape is continuously evolving, but the trend of older men dating younger women is still prevalent. However, older men may find it challenging to find a younger date in the competitive world of dating.
They often worry about how to approach women they find attractive — especially those who are younger. If you're seeking a younger partner as an older man, you can try these 3 things for a step up in the modern dating game:
1. Explore online dating
Online dating is now the norm for people of different ages and cultures to develop relationships. Once you create an account and a profile, you can start introducing yourself to women who fit your preferences.
Of course, you'll have to know how to highlight your most attractive attributes. Use a decent profile photo and "sell yourself" in your bio.
You'll have to figure out what can make you stand out from the rest. This way, you can attract the right woman who's looking for an older man and match with her. And even if it's not necessarily an older man she's after, she'll probably match with you because you fit her preferences as well.
2. Learn how to communicate the modern way
Once you get into dating apps or websites, you'll have to understand how to initiate a proper conversation with a younger woman to keep her interested. A younger woman will pay close attention to your words and motives before forming her opinion of you.
For example, you can learn how to send a direct message (DM) to a younger woman by using online messaging features. Begin your conversation by asking sincere questions.
Avoid being too formal, and try to avoid dad jokes that might make you look awkward and cringy. If you also remember the details of your conversation, that might impress her.
You might also want to use fewer emoticons/emojis. Keep it casual, and you can also familiarize yourself with the use of modern terms and slang to woo your date. But if slang isn't your style, than don't force it.
Of course, you have to be honest and communicate your needs effectively. A younger woman also values honesty and attentiveness because these qualities are rare nowadays.
For her, a man who knows how to properly communicate is intelligent and sexy. Your wise words can easily keep her curiosity at its peak.
3. Take care of yourself.
You can easily catch a younger woman's eye if you know how to present yourself appropriately to impress her. You don't necessarily have to try to look young by wearing trendy or fashionable clothes that would not be suitable for your age.
But at the very least, wear clothes that fit you and compliment your body type.
Instead, the right way to look youthful is by avoiding unhealthy habits like smoking and drinking too much alcohol. Eat nutritious foods, exercise for at least 30 minutes daily, and practice proper hygiene.
A younger woman wants a man who's willing to take charge and make decisions to improve himself. This way, she can know exactly what behavior makes you happy and comfortable. She will grant you the attention she desires above all else.
. . .
In the end, following these three tips can help increase your chance of dating a younger woman. If you exert enough effort to court her while treating her right, she'll keep her eyes on you. Best of luck!
This story was originally published on Medium: Dating over 40: How Can You Catch a Younger Woman's Attention?
Newest, beautiful, single women now added for week of Wednesday, 29 November, 2023 - Tuesday, 5 December, 2023
You have to meet the women to marry them! What other international dating site offers you numerous opportunities to do that?