Newest, beautiful, single women now added for week of Wednesday, 29 November, 2023 - Tuesday, 5 December, 2023
Your opportunities here are truly worldwide. Explore our site deeply to see how you can realize that!
5 Places to Visit in Colombia during the New Year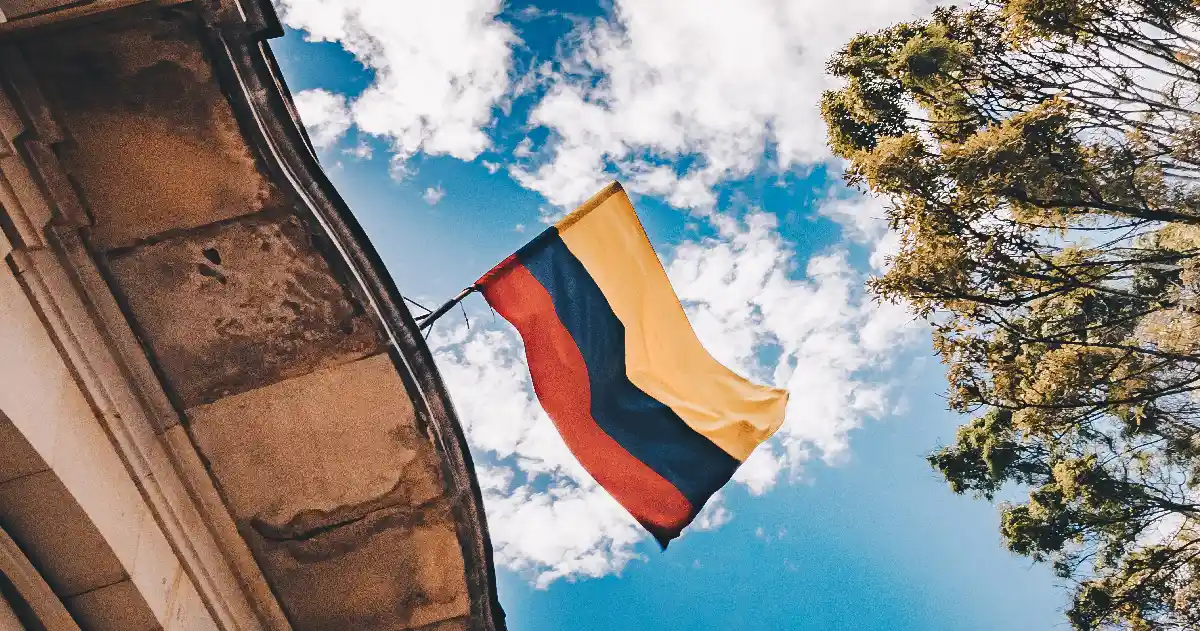 As the holiday season approaches, we're all busily preparing our Christmas and New Year plans. There are parties to attend, gifts to buy and wrap, and places to go - including our well-deserved holiday vacation.
Some may prefer to travel to Europe, while others may prefer countries with warmer climates. If you're the latter, then you can't go wrong with Colombia. The warm sunny weather, the fantastic mountain views, and the preserved historical sites can reinvigorate anyone to start the new year with youthful optimism.
Not only that, but you also get to experience how Colombians celebrate Christmas and the New Year with big parties. You can meet the locals. Wine and dine single women in Colombia. Even join in on their traditional New Year activities.
So book a ticket, pack your bags, and get ready to enjoy your well-deserved holiday vacation.
Here are a few places in Colombia we recommend you visit during the New Year:
Bogota
Bogota is the capital city of Colombia and considered the largest. Almost every day, people from all over the country come and go to Bogota, making this place fully diverse and a cultural melting pot.
As a tourist, there are lots of things to do during the New Year. You can visit cultural sites, learn the country's history, and see with your own eyes the Plaza del Chorro de Quevedo.
And if food is your thing, you can sample some Bogota cuisine. The city has a wide selection of local and foreign foods you can try. You can have a whole new dining experience by trying out their regional cooking styles.
Feeling adventurous? You can take a stroll around Bogota's tourist destinations like Monserrate. Or if you prefer somewhere full of greenery, you can visit the national park. Relax and unwind as you watch the locals go about their business.
During the New Year, there are several entertainment events you can join, such as music concerts, open nightclubs, and viewing the grand fireworks.
Cartagena
Anytime is a good time to travel to Cartagena. Known as the Jewel of the Indies, Cartagena is a sprawling port city with a unique blend of everything old and new, from modern sky-high buildings to preserved colonial churches.
Although it has its rainy seasons, the weather is warm and dry for the majority of the year. The sunny weather is perfect for you to explore the city, go sightseeing, or chat with the locals.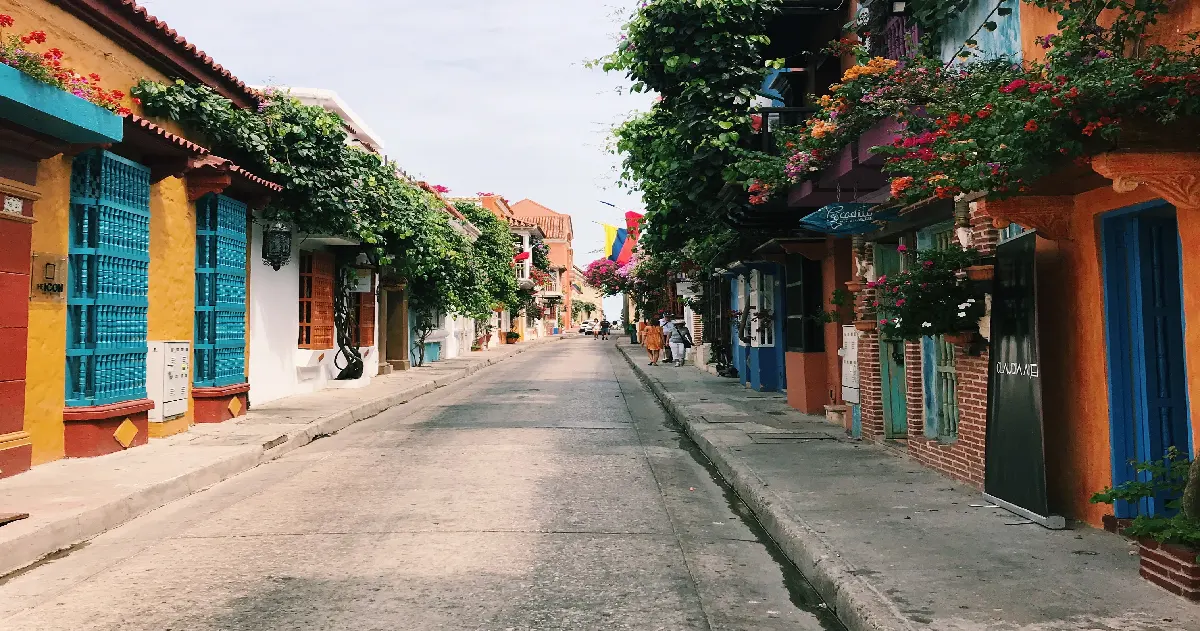 Cartagena is also one of the best places to visit during the New Year. The parties can be wild and almost electric. It's full of dancing and fun celebrations from midnight till dawn. And watching the grand fireworks display is always an eye-opening experience.
Or if you want to spend your New Year on a tropical island paradise, Cartagena also has some of the best beaches in Colombia.
Just take note that Cartagena isn't cheap during the holidays. So make sure to book your ticket and hotel room in advance.
Medellin
Medellin used to be a city synonymous with drugs, violence, and the reign of Pablo Escobar, but a lot has changed over the past decade. It has become one of the fastest-growing entrepreneurial cities across the region.
It's a place where digital nomads, expats, and tourist backpackers come to visit. The city has its own tourist attractions which are accessible via its urban cable car system, so if you'd love to watch the city view of Medellin, you can ditch taking a taxi and ride the cable car instead.
Medellin during the New Year is full of exciting events and grand celebrations. It's one party after another where the dancing doesn't stop until dawn.
And if you want to have the best view while watching the midnight fireworks, then we suggest heading over to some of the best rooftop restaurants.
Eje Cafetero
For coffee lovers, you'll love Eje Cafetero, which is the home of several coffee plantations. You can go on open tours and enjoy their coffee tastings. There are also restaurants and cafes for you to try their local cuisine.
If you're looking to stay for a couple of days, Salento is easily the best town to book your accommodations. The location offers easy access to several farm tours and attractions such as Cocora Valley.
Rented bicycles are also available if you prefer to explore the region on your own via the long, scenic route.
Ciudad Perdida
If mountain treks are more of your thing, then Ciudad Perdida might be the best place for you. Ciudad Perdida is known as the "Lost City" in Colombia and is hidden in the mountain jungles around Santa Marta.
To reach the site, you'll need to trek across mountains and jungles, creeks and rivers, and even pass by indigenous villages along the way.
You might end up wet, dirty, and smelling of sweat, but when you reach the top of the natural landscape, the sight of its magnificent mountain hills and the clear overhead sky will be worth it.
What's more special about visiting Ciudad Perdida during New Year's Eve is being able to spend the night there.
Just take note that you need to be physically fit and more importantly, wear proper hiking attire. Also bring some bug repellant spray, just in case.
Are you ready for 2022?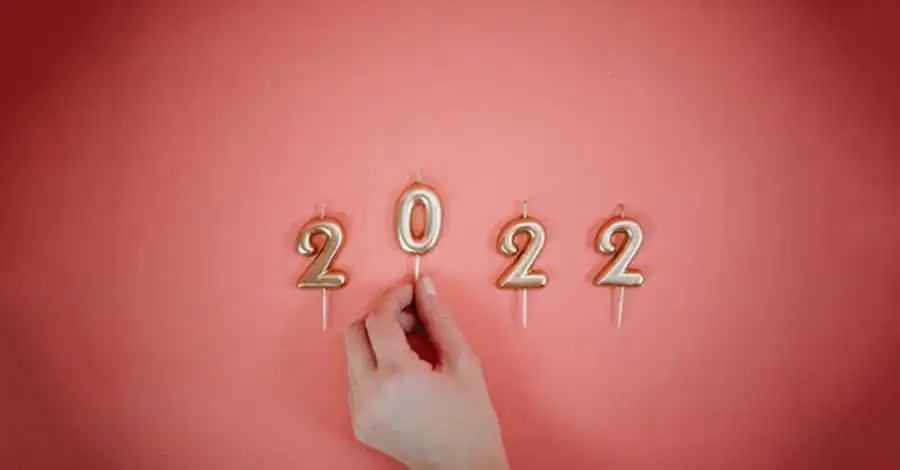 There are a lot more interesting places to visit in Colombia. But these are our top recommendations when it comes to traveling to the country during the New Year.
Most locals and tourists will probably agree that these are the most beautiful places in Colombia, or maybe even in the entire region of Latin America.
If you happen to have a travel companion whom you want to become more romantically involved with, you can bring them along as you create lasting memories and learn new and exciting cultures throughout your travels.
So whether you choose to spend your New Year in a rich urban city like Cartagena or spend New Year's Eve lying under the stars in Ciudad Perdida, we hope you found these suggestions to your liking.
But if you're traveling alone, why not use this opportunity to get acquainted with beautiful single Colombian ladies? If you manage to make a good impression, they might end up liking you back!
Being able to date a Colombian woman is something you need to try at least once in your life. And even if it ends up being a short-term relationship, at least you'll have a date to celebrate with you on New Year's Eve.
Newest, beautiful, single women now added for week of Wednesday, 29 November, 2023 - Tuesday, 5 December, 2023
You have to meet the women to marry them! What other international dating site offers you numerous opportunities to do that?